Lowcountry Beauty and Wellness Spa
Beauty & Wellness Inside & Out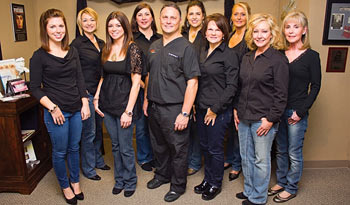 If you don't feel good about how you look, chances are you won't feel good.
That's the philosophy of the Lowcountry Beauty and Wellness Spa at the Lowcountry Plastic Surgery Center. Located on Long Point Road in Mount Pleasant, the Center provides a wide range of options to help people look and feel their best.
"We transform peoples' dreams into reality," Marketing and Advertising Coordinator Michele Hensel explained. "Exceptional teamwork equals an exceptional new you. I love being a part of a team that goes above and beyond in helping people look and feel better about themselves."
Many lives have been changed through the work of Dr. Jack Hensel Jr., a board-certified plastic surgeon who was voted the best plastic surgeon in the area by the readers of the Charleston City Paper from 2008 through 2011.
Dr. Hensel and his team believe in giving back to the community. He serves on the board of the local chapter of Susan G. Komen for the Cure, and the entire office staff has helped raise funds for local organizations including the Charleston Animal Society, the American Red Cross and the Windwood Farm Home for Children.
The Center offers an array of services aimed at making women and men feel good about themselves, including its hCG weight loss program, breast surgery, body contouring, facial rejuvenation, Botox, teeth whitening and laser hair removal.
"We really help raise self-esteem," Michele Hensel commented. "We let our patients know that beauty is not just outside. You have to feel good about yourself on the inside as well." For more information, visit www.lowcountryplasticsurgery.com or call (843) 971-2860.
Photo Credit: Photos by Jason Bennett
Marketing Content